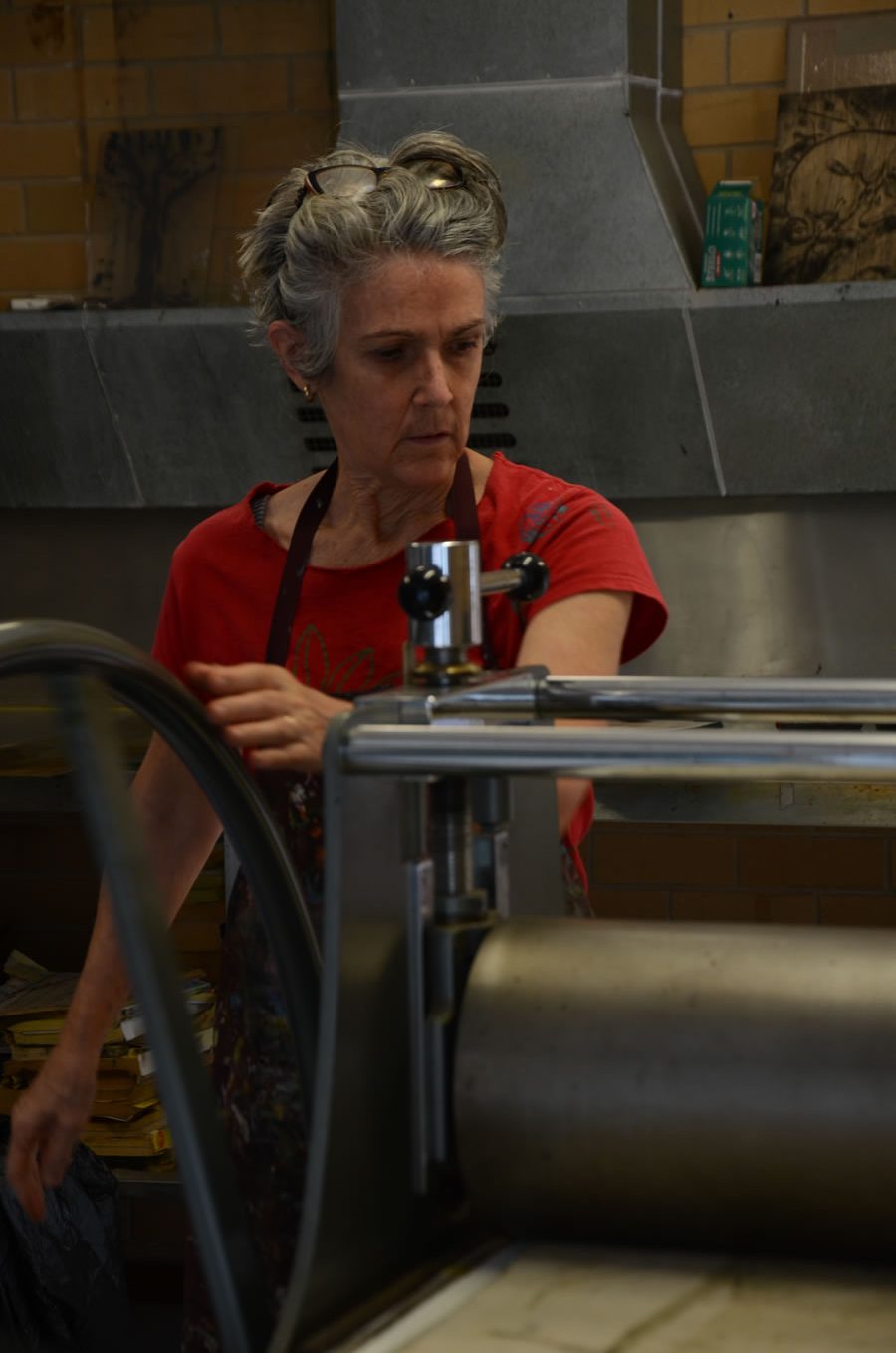 My work is about identity. Narratives and storytelling are tools of my art practice, which includes printmaking, watercolours, textiles, weaving and oral storytelling.
During my first decade as an artist, I researched and interpreted traditional stories from here and afar. My interest lay in the repetitive and layered nature of ancient stories as they travel the world with human diaspora. I am particularly engaged with the Selkie myth and its many visitations in the lives of those living in Ireland, Mainland Scotland and Shetland Islands – lands of my ancestors. I developed imagery and ideas using printmaking and writing, and I enjoyed oral storytelling which would engage people of all ages.
More recently, I have included landscape painting, using watercolour to record places I travel to. My work as an artist and art workshop facilitator takes me onto Cape York Peninsular and interstate, to remote Indigenous communities – watercolour painting gives me a way to contemplate and immerse myself in these beautiful, natural environments.
During a residency this year (2020), I explored a more abstract approach to landscape using large etching plates to develop line and textural qualities which explore the notion of layering of local histories and personal stories.
Identity is still at the heart of my work.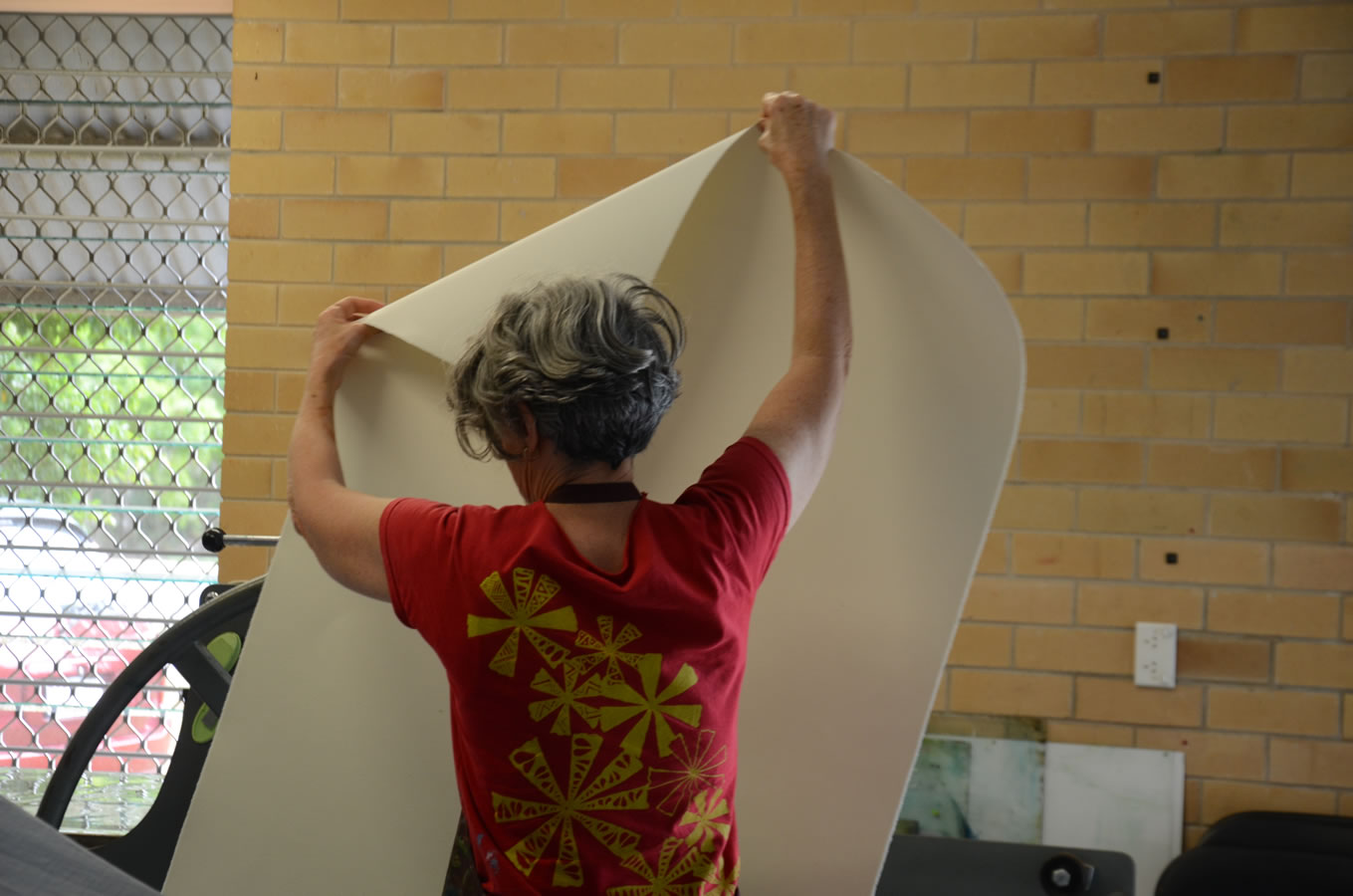 Artist Biography
Hannah has a Bachelor of Creative Arts from University of Wollongong, majoring in printmaking and writing.  She works in remote and local Indigenous communities in Far North Queensland and Cape York Peninsula, facilitating printmaking and weaving workshops in Community Art Centres.  Hannah collaborates with, and mentors, individual artists.  She also runs storytelling workshops in local schools and community programs.   Since 2000 Hannah has regularly had solo exhibitions of her prints and paintings; and participates in group exhibitions.  Her work is in collections in Australia, USA and Italy.
The artist lives and works in Cairns, a regional city located in far northern tropical Australia.  Along with reading and writing essays and short stories, Hannah loves being in remote places and immersed in our natural environment.
Please contact Hannah regarding sale of work.